Laat Ciran u helpen, voordat u vast komt te zitten!
Ciran, een Iran specialist
Om zaken te doen met Iran of je eigen bedrijf lanceren op de Iraanse markt is niet makkelijk. Maar met de juiste kennis, contacten en vaardigheden is het een grote uitdaging EN een kans voor uw bedrijf.
Wij zijn gespecialiseerd in operationeel support tussen uw project en Iran.
Graag maken wij gebruik van onze marktkennis, onze ervaring en ons grote netwerk om u te laten zien wat nodig is om succesvol te zijn op de Iraanse markt. Ik heb jaren verschillende projecten geleid met zowel Iraanse als buitenlandse bedrijven.
Heel belangrijk voor ons is doelmatigheid, creativiteit, resultaat en persoonlijke benadering.
Voorbeelden van Ciran's projecten zijn:
Training en cursussen
Locale productie voor buitenlandse filmmaatschappijen
Consultancy
Vertaling
Actief support bij onderhandelingen
Real estate bemiddeling
Match making oftewel het in contact brengen van mensen met bedrijven. Of mensen met mensen (bijvoorbeeld een zoektocht naar uw verleden).
Handelsmissies en evenementen
Visuele documentatie van Iran, het land, de mensen en de tradities
Fotoshoots op locatie
Fotografie cursussen in Iran

Luxury Travel. Authentic Escapes.
---
Together with Miek Egberts, of the Monte Carlo based InspireME (www.inspireme-mc.com) we have started InspireME Ciran.
Miek has more than 25 years of experience in the hospitality and MICE (Meetings, Incentives, Conferences and Events) industry. Miek has travelled in Iran, and too is captured by the people, the culture, the nature, the scents, the colors… Iran really touches the soul and inspires people as no other destination does!
We offer Iran as a MICE destination and promote high-end travel to Iran, with a strong focus on responsible and sustainable tourism, projects and practices.
It is our task to listen and identify your needs. We then create a unique, creative and incentive travel experience. We strive to make those interpersonal connections that will allow us to meet and exceed your expectations through our strong relationships and vast experience to create a once-in-a-lifetime Incentive & Events Experience.
Ciran's grootste specialiteit is om het onmogelijke voor u mogelijk te maken!
Graag geven wij u meer gedetailleerde informatie over wat wij voor u kunnen betekenen.
Bel ons op +61 405 090 212 of email ons op: ciran.always@gmail.com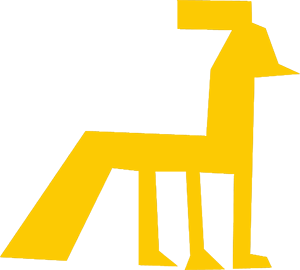 Iran is een land vol verrassingen